From Relics to Rights: Aboriginal People and Anthropology at the University of Queensland
6 August 2017 - 8 June 2018
Curated by Michael Aird
This exhibition features images and objects that tell an important story of the transition of Aboriginal culture from being considered a relic of a 'disappearing race', through to Indigenous people establishing themselves as owners of a strong and diverse culture and history.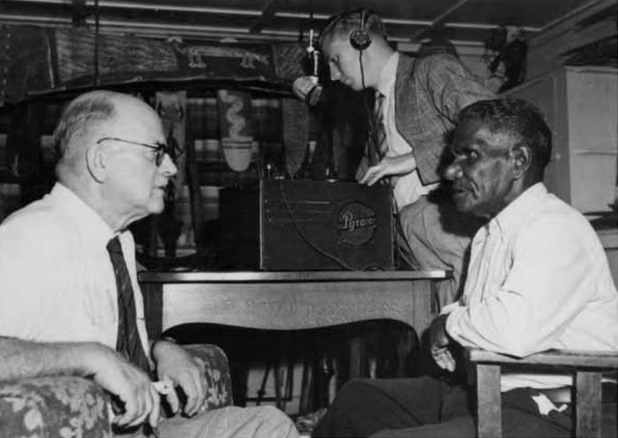 The establishment of anthropology within the university can be traced back to the 1930s, when Professor Frederick Robinson was documenting Aboriginal bora-rings and other aspects of traditional culture. Robinson was joined by anatomist, Professor Herbert Wilkinson, founding Dean of the School of Medicine, who also had a strong interest in Aboriginal people.
In the late 1940s Dr Lindsey Winterbotham helped establish the Anthropological Society of Queensland and the Anthropology Museum. Through his donation of over 1,000 cultural objects to the university, Dr Winterbotham was appointed honorary curator of the museum. Collectors of this time often believed that they were documenting the final aspects of a disappearing culture.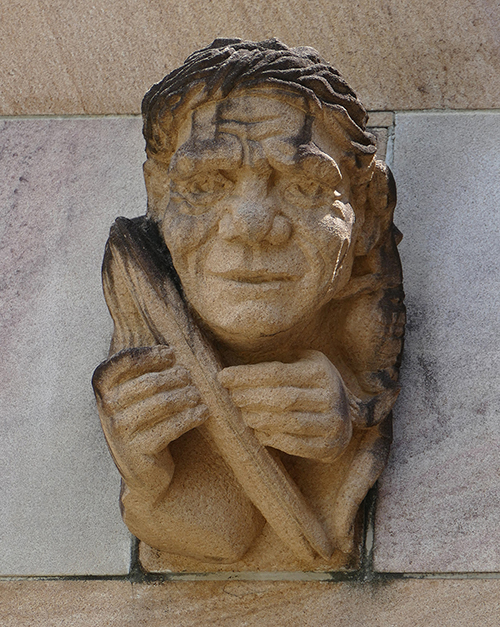 The first Aboriginal person to be recognised as a cultural authority within the university was Willie Mackenzie, who throughout the 1950s worked with Dr Winterbotham documenting aspects of local Aboriginal culture.
He had no formal education, but became an authority on tribal law, history and dialects. For many years he helped anthropologists in the University of Queensland (The Telegraph 20/06/1968, page 2).
Willie Mackenzie had the rare honour of being featured as a grotesque in the university's famed Great Court.
By the 1960s, several professionally trained anthropologists emerged, leading to the formation of an anthropology department within the university. The 1970s marked the appointment of a full-time museum director and several new teaching staff. This coincided with the rise in Aboriginal political activism, which embraced the idea of Indigenous rights and protests as a means of political expression. It was during this time, that the beginnings of genuine relationships formed between academics and Aboriginal people, with numerous community representatives visiting the university to participate in cultural projects.
It was during the 1970s that for the time Aboriginal people had some influence over how their history and culture was portrayed, but it was only the beginning of gaining any authority within large institutions such as universities. The first Aboriginal student to enroll at the University of Queensland dates back to the 1940s, however, it was not until the 1980s that Indigenous student enrollments rose significantly.
From a national perspective the 1990s was a decade marked by many notable achievements by Indigenous people working in the area of arts, history and cultural policy. Following several decades of university staff working with Indigenous communities and an increasing number of graduates securing professional positions, real opportunities were becoming available to Indigenous people to establish themselves as cultural authorities. The 1990s was an era when, for the first time, Indigenous people were in a strong position to challenge mainstream institutions on the way Indigenous society was portrayed.
Acknowledgements
Curation: Michael Aird
Curatorial research assistant: Ngaire Dowse
Photographs: David Hancock
Project co-ordination: Jane Willcock
Installation: Kiri Chan and Robin Twaddle
Conservation: Kate Stanway
With thanks to Queensland Museum, UQ Archives, Fryer Library, Kev Carmody, David Trigger, Nancy Williams and Paul Memmott