20 August 2018 - 14 December 2018
Curated by Michael Aird, Fred Leone and Amelia Radke. Featuring photography and film by Mick Richards.
This exhibition provides an insight into the significance of traditional Indigenous song, dance and contemporary cultural performance. Hear from Aboriginal performers talking about the importance of songs and how knowledge is passed from one generation to another.
The UQ Anthropology Museum has partnered with the Queensland Performing Arts Centre (QPAC) to tell the story of Clancestry – a celebration of country, and showcase the diversity of Indigenous performance in south-east Queensland. In this exhibition, local Aboriginal performers discuss how they have learnt songs and other aspects of culture, along with the importance of ensuring younger generations learn these traditions.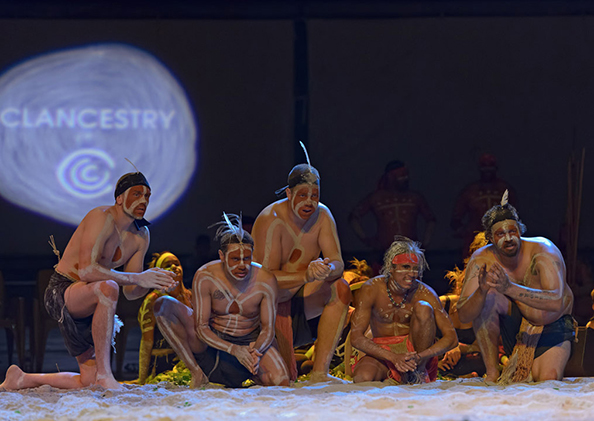 A University of Queensland Anthropology Museum exhibition in partnership with QPAC.
Banner image: Clancestry photos by Mick Richards and film courtesy Queensland Performing Arts Centre
Teaser image: Goomeroi Dancers at Clancestry 2015, Mick Richards, courtesy of Queensland Performing Arts Centre